Dr. Carrie Hepburn served in public school education for two decades as a classroom teacher and a leader in curriculum, instruction, and assessment in a large suburban school district.
Dr. Hepburn loves approaching her work in school districts with the systems thinking approach. Her passions lie in curriculum, instruction, and assessment practices. 
Dr. Carrie Hepburn determined that her life's work as an educator was to create high-quality professional learning for educators knowing it would lead to educators developing the best learning opportunity for students.
Dr. Carrie Hepburn's expertise lies in curriculum design: unpacking standards, backward design, instructional practices, and developing assessments aligned with the curriculum. She believes in high-quality professional learning that creates a community of practice, where all stakeholders are learning together.
Our Professional Learning Leaders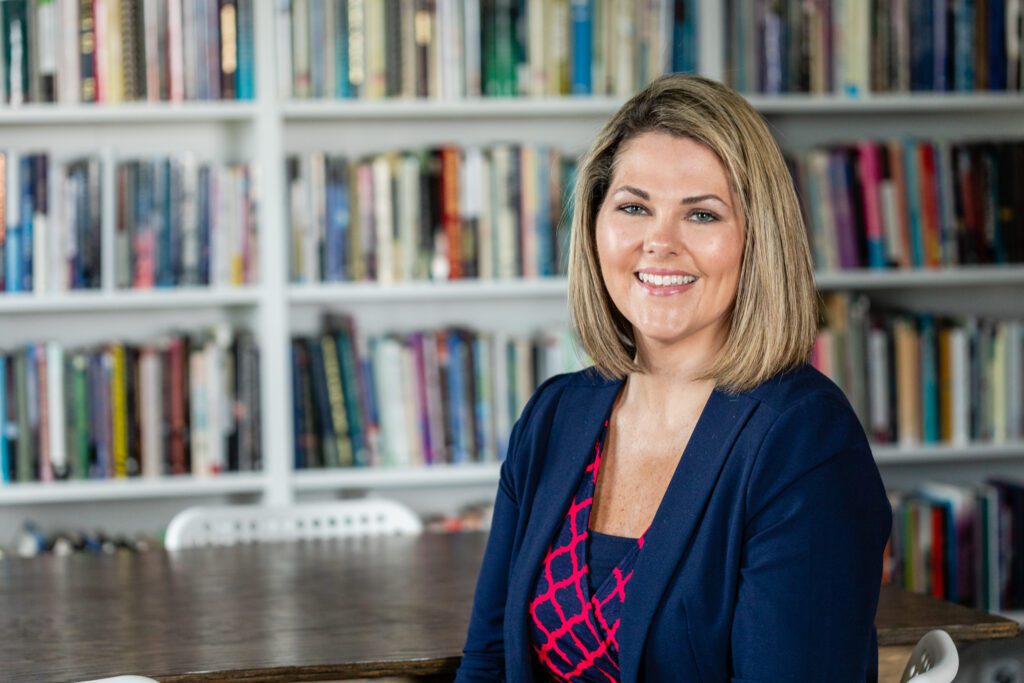 Dr. Stephanie Brenner is an accomplished educator with nearly two decades of experience in the field. Her expertise lies in dyslexia and the brain research of developing readers and writers. Dr. Brenner is a recognized authority in the field, having developed the Phonics Academy, a comprehensive program that helps students of all ages improve their literacy skills. She is also a highly sought-after trainer of instructional strategies and has worked with educators at all levels to enhance their teaching skills. Dr. Brenner's passion for education and dedication to improving literacy outcomes have made her a respected figure in the field, and her work continues to have a profound impact on students and educators alike.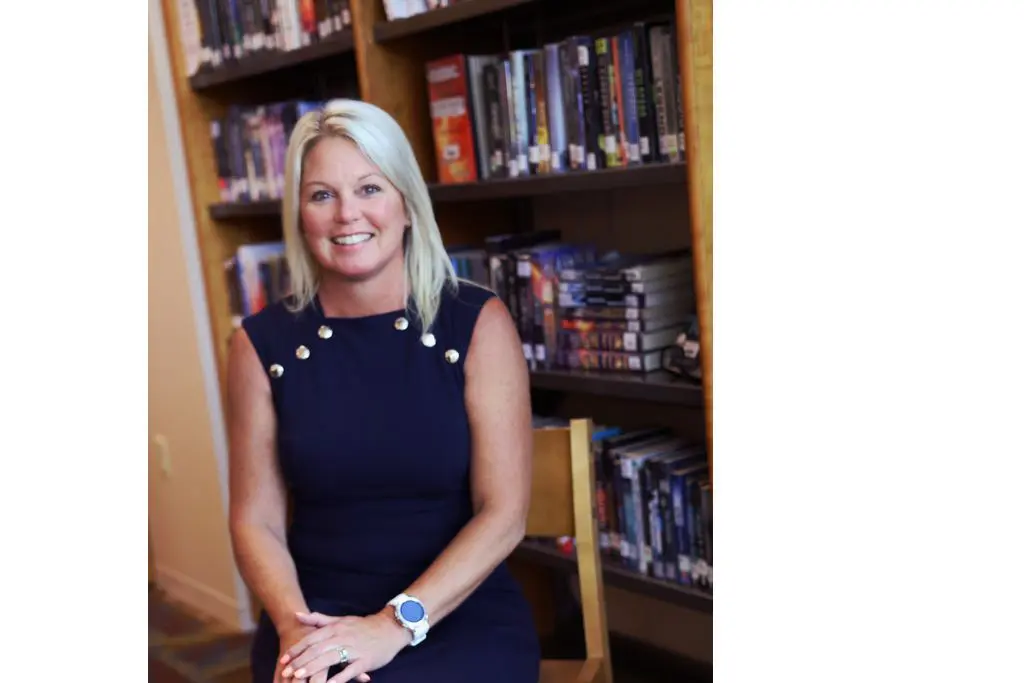 Dr. Natalie Fallert is a highly experienced educator with over two decades of experience in the field. Her specialization lies in secondary English Language Arts, and she has a unique talent for helping students fall in love with reading and writing. Dr. Fallert is the developer of the Book Club Academy, a program that encourages students to engage with literature in a meaningful way. She has also created It's Not a Comic: It's a Graphic Novel!, which teaches educators how to use graphic novels as a tool for promoting literacy. Dr. Fallert's expertise extends beyond ELA, as she helps secondary educators in all content areas develop instructional structures and strategies that increase student engagement and motivation. Her passion for teaching and commitment to improving student outcomes have made her a respected leader in the field, and her work continues to inspire and benefit educators and students alike.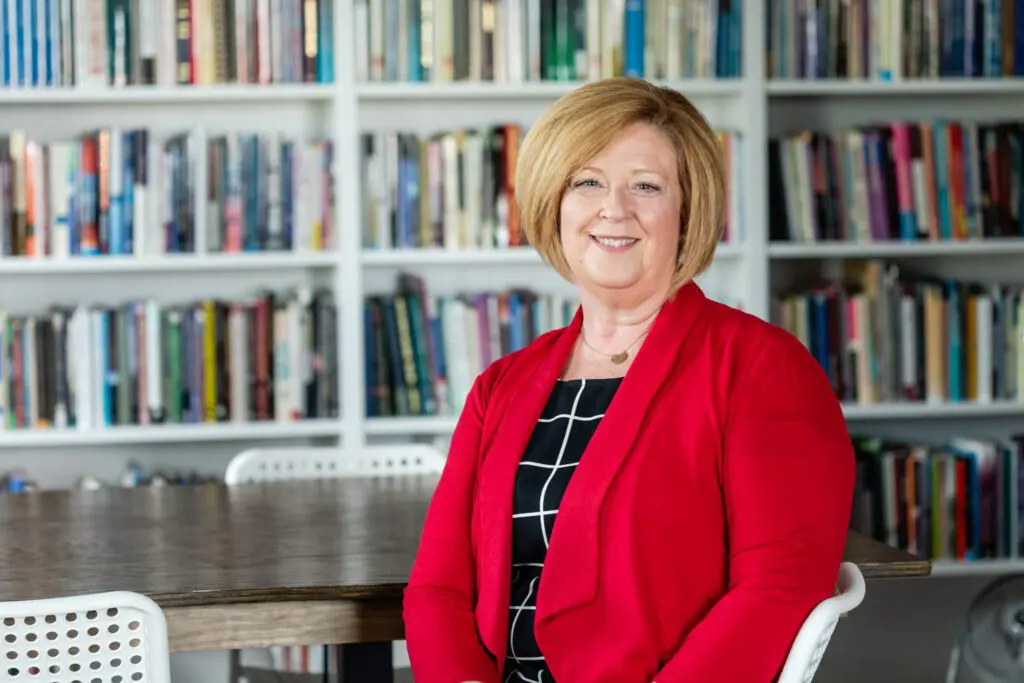 Dr. Bridgett Niedringhaus is a dedicated and accomplished educator who has prioritized the well-being and success of students throughout her career. As an administrator, she has developed strong communication and problem-solving skills, earning a reputation as a trusted mentor and leader. Dr. Niedringhaus has gained a deep understanding of the education system through years of experience and has honed her skills in staff development, evaluation, program assessment, fiscal and curriculum planning, human resources, and more. She believes in the power of collaboration and teamwork, working to establish collegial relationships with colleagues and engage the community to achieve a common vision for learners. Her insight, experiences, and decision-making skills make her an effective and confident leader in education.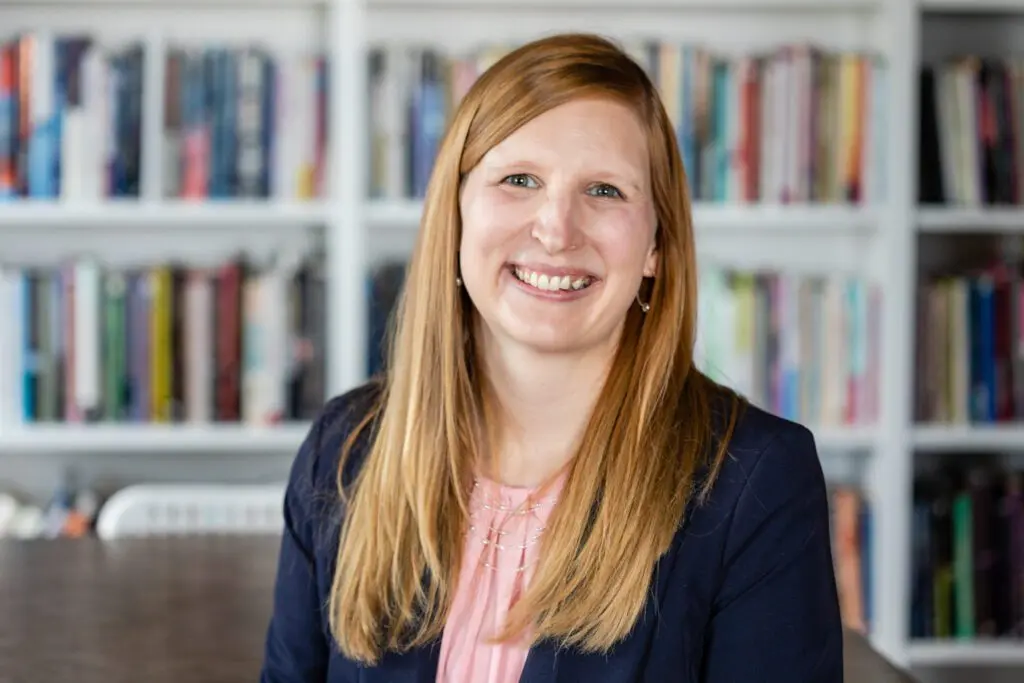 Dr. Kallie Dace is an outstanding educator with over a decade of experience in elementary and middle school teaching and instructional coaching. She is passionate about nurturing students' love for learning and providing meaningful experiences that motivate them to succeed. Dr. Dace is also committed to creating inclusive and safe learning environments that support the unique needs of every student, particularly those with sensory disorders. As a provider of engaging professional learning opportunities for teachers, Dr. Dace equips them with the skills and knowledge to deliver high-quality instruction that is both effective and enjoyable. Her emphasis on evidence-and-research-based best practices and her unwavering dedication to student success make her a valuable asset to education.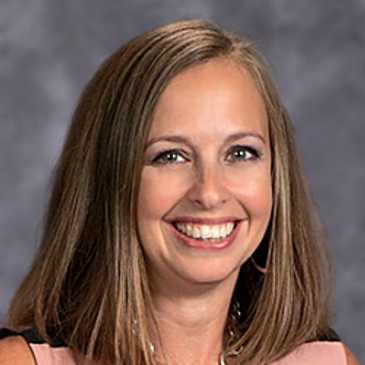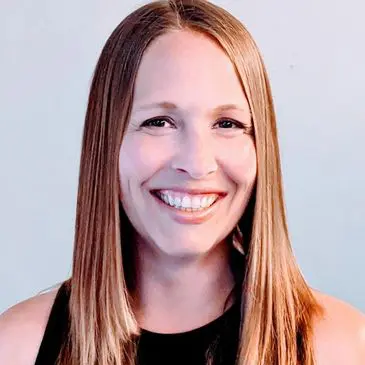 April Burton is a highly experienced educator with over two decades of public school education under her belt. As a former secondary English and French teacher, April has a wealth of knowledge about engaging students in learning. Her passion lies in using technology to innovate and transform the classroom. April is a self-described "Tech Junkie" who works closely with teachers to rethink instruction and assessment. She firmly believes that technology can be used to partner content area goals with authentic learning, and she tirelessly works to connect teachers with just the right tools to achieve this. April is an ISTE Certified Educator and a Google Certified Trainer. She was a METC Spotlight Educator and featured in several publications, including the American School Administrator's Magazine. April's commitment to using technology to enhance learning has made her a respected leader in the field, and her work continues to inspire educators across the country.
Denise Columbini is a highly skilled educator with expertise in effective instructional practices for teaching reading, writing, and phonics. As a National Board Certified Educator, Denise has coached both individuals and teams and facilitated numerous professional development opportunities. Her work with teachers has focused on unwrapping curriculum to plan for instruction, using assessment to guide the next steps, and planning explicit small groups to meet the needs of each individual learner. Denise has also worked with teachers to administer screeners and diagnostics and implement interventions while monitoring student progress along the way. Denise's passion is to share her knowledge with other educators to provide access to high-quality literacy instruction for all students. Her dedication to improving literacy outcomes for students has made her a respected leader in the field, and her work continues to inspire and benefit educators and students alike.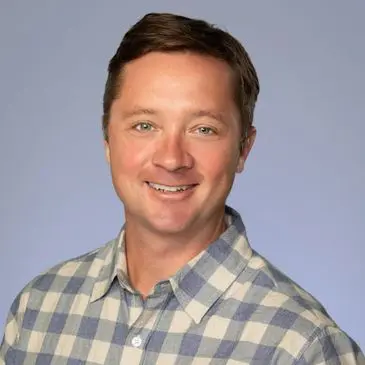 Dr. John Duvall is an accomplished secondary curriculum leader with a strong focus on reading and writing workshop. As an instructional coach, Dr. Duvall facilitates professional development that is highly effective in building students as readers and writers. He is a thought leader in his field and a reflective practitioner who consistently seeks out ways to improve his teaching practices. Dr. Duvall has a unique approach to professional development, building lab site classrooms that allow teachers to receive hands-on training and support in real-life situations. This transformative approach to professional development is highly effective in helping teachers to implement best practices in the classroom and improve student outcomes. Dr. Duvall's passion for teaching, commitment to student success, and dedication to professional development make him an invaluable resource to educators at all levels.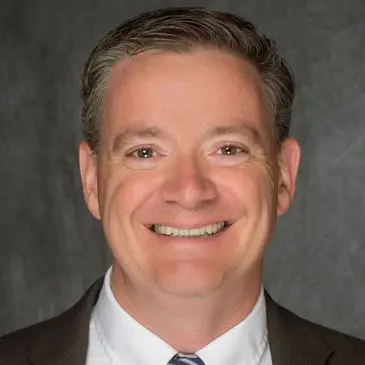 Declan Fitzpatrick is a dedicated public school educator with over 20 years of experience. His expertise lies in curriculum and assessment practices, making him an accomplished curriculum designer and professional development facilitator. He has a wealth of knowledge in building a guaranteed and viable curriculum, supporting teacher collaboration, assessment design, and content area reading and writing. Declan is also a published author, having written two articles about differentiating instruction in secondary English Language Arts: "Constructing Complexity" (English Journal, Nov. 2008) and "Reading Level Response" in Reflective Teaching, Reflective Learning (Heinemann 2005). Declan's passion for teaching and learning has made him a respected leader in his field, and his work continues to benefit both educators and students.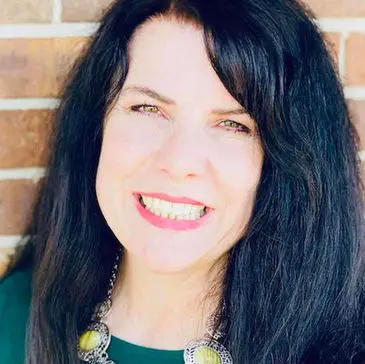 Dr. Stephanie Evans is an accomplished instructional coach with expertise in both literacy and math education. As a leader in professional learning, Dr. Evans is passionate about building teacher knowledge to drive student outcomes. She provides engaging and high-quality professional development that inspires teachers to delve deeply into math and literacy using evidence-based and research-based practices. Dr. Evans' focus on building teacher capacity translates into a direct impact on student achievement, as she provides teachers with the tools and strategies they need to support student success. Her commitment to excellence in teaching and learning makes her an invaluable resource for educators seeking to improve their practice and positively impact student outcomes.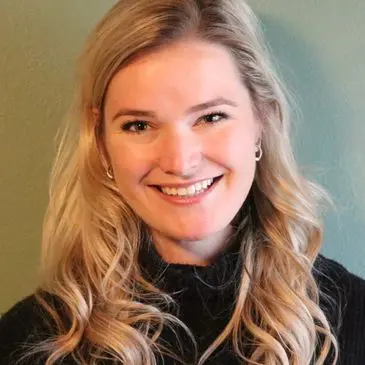 Jennifer O'Hare brings over a decade of experience to the education field. Her expertise lies in literacy, having received training through various programs such as TCRWP, Comprehensive Intervention Model, and Student-Centered Coaching. With a Master's degree in literacy coaching, Jen has supported teams in collaboration using the PLC model, modeled and coached literacy components and structures, and provided professional learning on Phonics and Word Study, Guided Reading, Writer's Workshop, Reader's Workshop, and the Math Workshop model. Jen believes in the power of research-based best practices, meaningful collaboration, and utilizing high-quality professional learning to impact teacher instruction and student achievement. She also emphasizes the importance of a strong MTSS system to support all learners. With her extensive experience and passion for literacy, Jen is dedicated to ensuring that every student receives a quality education.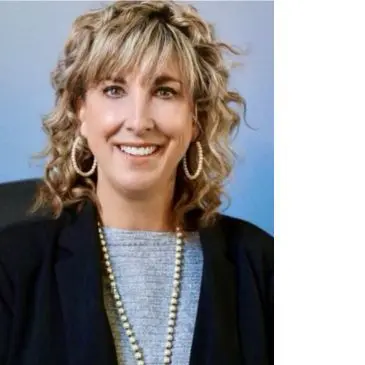 Julie West is an experienced Texas-based educator with 18 years of teaching under her belt. Currently working as a coach, she focuses on supporting new hires to develop the systems and strategies necessary for a successful career. Additionally, she collaborates with teachers and administrators to improve classroom instruction, prevent burnout, and support teacher retention. Julie values relationships and reflection, recognizing the importance of positivity and resilience in creating a supportive and successful learning environment. As a reflective practitioner, she draws on her own experience as a classroom teacher to provide practical solutions to common challenges in education. Julie has also authored a book on this topic, "Teach in the Positive Circle: Creating Opportunities for Growth and Reflection."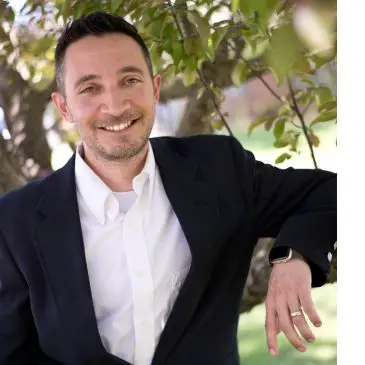 Matthew Van Horn is the Social Studies Content Leader for a suburban school district. He works with PreK-12 teachers to develop historical content and foster a love for history through the use of primary and secondary sources, informational texts, and quality instruction. With several teaching certifications, Matthew's experience spans from elementary to high school and has given him a unique perspective on teaching and assessing students. He believes that social studies education is essential to students' success both in and outside of school. Matthew has led professional learning programs for teachers since 2011, focusing on teaching strategies, assessments, and best practices. He is pursuing a doctorate in Teacher Leadership, concentrating on Social Studies K-12, expected to be completed in May 2024.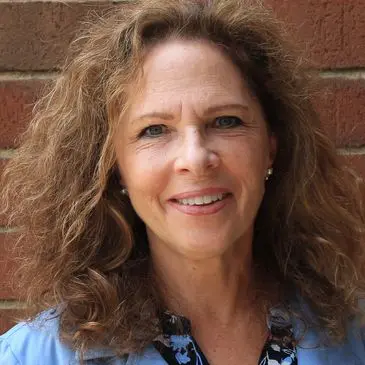 Betsy Rivas is a passionate educator who believes in the transformative power of learning. With extensive experience in both secondary and higher public education, including roles as a classroom teacher, instructional leader, response to intervention influencer, and director of professional development, she is a true teacher at heart. Betsy's expertise includes developing effective professional learning experiences, designing curricula and assessments, innovating programs, and creating comprehensive progress monitoring and intervention systems for students. With master's degrees in management and organizational behavior, teaching, and education leadership, Betsy has a unique background in both private and public sectors. She believes that student success is a shared responsibility and advocates for a collaborative culture where students receive proactive, intentional, and differentiated guidance to advance their learning outcomes.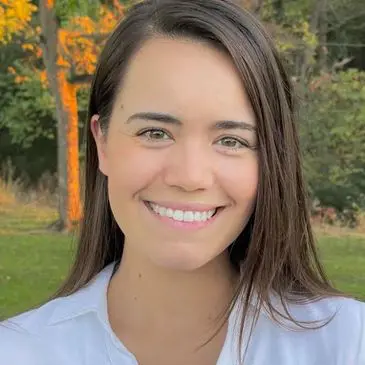 Caroline Runion is an education leader who has made significant contributions to the transformation of the Social Studies department in her school. She led the department towards a cross-curricular model with an emphasis on literacy and 21st-century skills. Caroline believes that cultivating curiosity and real-world application skills are essential for effective learning. She actively researches the effectiveness of different teaching methods for 21st-century skills and literacy in the Social Studies classroom. Additionally, Caroline is passionate about empowering teachers to take risks and be creative in teaching approaches.